Partly because FDR has enormous majorities to work with. Nate Silver assembled this chart: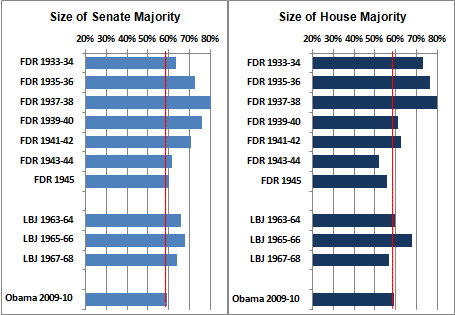 President Obama has the most successful legislative record for a first year since FDR, according to CQ. However, FDR had up to 80 percent majorities during most of his presidency.
Joe Scarborough and others, meanwhile, continue to suggest that President Obama is unable to get anything through Congress. The myth-making and fake narrative marches on.