Via Yglesias, Gallup runs the tally of weird things Americans believe in.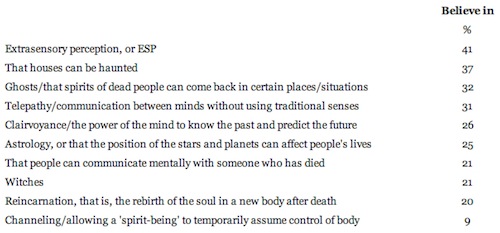 So the Muslim rumor is relatively mild in comparison to most of these things. Humans are pretty gullible, all things considered.
While we're here, let's go around the horn: What's the weirdest thing you believe in? I'll start. I used to believe — in fact, I was almost certain — there were multiple shooters in Dealey Plaza (though I always believed that Oswald was one of them).