Whenever I see a chart like the one below, I can't help but to think of jackwagons like R. Lee Ermey and Sarah Palin and every wingnut AM talk radio host in the world who insist that President Obama is attempting to replace capitalism with socialism.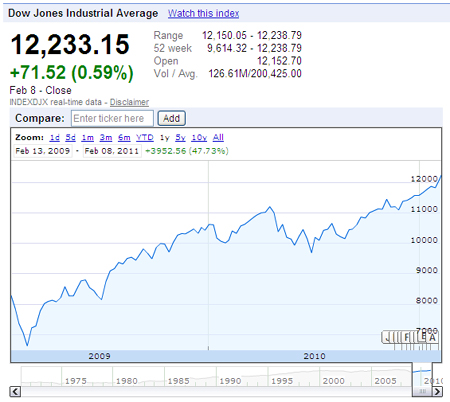 That's the DJIA between February 9, 2009 and February 9, 2011. Two years of an obviously anti-capitalist administration.
Meanwhile, the Dow is up for a seventh consecutive session. The wingnut conspiracy theory that President Obama hates capitalism is an hilarious display of utter dumbstupid and batshit insanity.
Remember when Hannity was referring to the Dow as the "Obama Bear Market?" Take another look at the above chart, Hannity, and bite me.