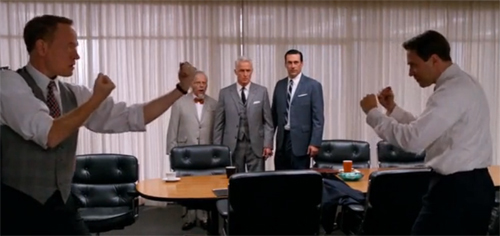 Join the After Party. Only $6 per month!
If you're already a member, go on in.
This week: Mad Men Continues to Get Better and Better; HBO and the Evolution of the Modern TV Drama; The Domestic Life of Chez Pazienza; Our Lives Based on The TV Shows We Watched; The A-Team Drinking Game; Meat Stories in the News; Another Heart Attack at the Heart Attack Grill; Eating Meat Causes 14-22 Percent of the Climate Crisis; The President Slow Jams the News; A Scientist Has Found the G-Spot; and much more.