Possibly from the same microphallus sufferers who brought us the concealed carry hoodie, comes the concealed carry Dad jeans.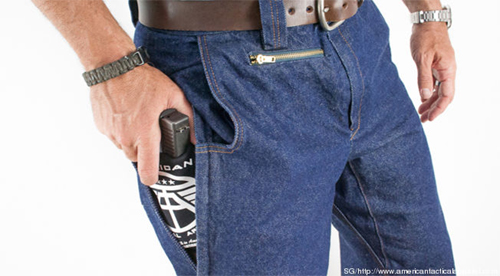 No, that's not a joke. Retail: $149. It's a holster that's built into a pair of shitty pleated blue jeans. I assume the zippered compartment is a convenient place to stow your sense of pride and self-esteem.
Seriously, this is ridiculous:
"There is NO BETTER WAY to secretly carry your pistol and equipment," the company says on its website. "These pants are engineered for battle, and for everyday operating. For warriors, by warriors."
Battle? With what? Impotence?