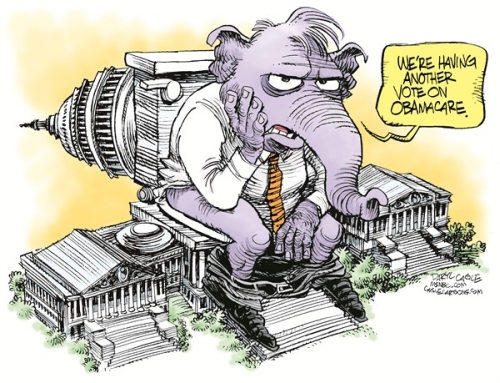 Artist – Daryl Cagle
In other news, the city of San Bernardino, California has declared bankruptcy. The primary causes — plummeting tax revenue and the third highest foreclosure rate in the nation. But you can expect to see lots of blame placed on public employees and their pensions.
Also — the House voted to repeal Obamacare for the 33rd time today. No word on when the 34th vote will occur, but I'm sure it's just around the corner. Maybe even before congress goes on vacation again or after their next game of golf.