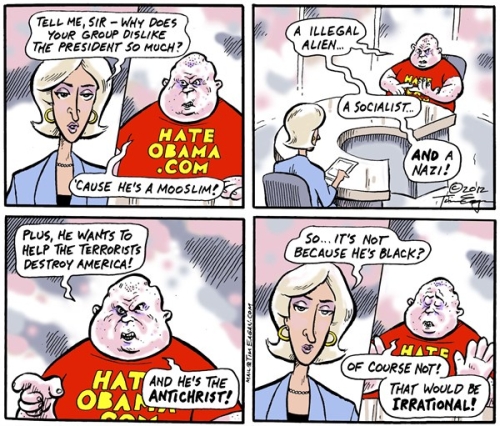 Artist – Tim Eagan
In other news, the NCAA penalized Penn State University today with a $60 million fine, a four-year post-season play ban, a reduced number of athletic scholarships, and stripped 14 years of victories from the school to ensure that Joe Paterno is not recorded as the coach with the most wins.
More from Charles Pierce
This is not "reform" because the NCAA, the most corrupt entity in a corrupt business, is still in place, and so are its rules. This is not "reform" because, all over America, there are still multimillion sports enterprises wagging the dog at universities, and coaches with enough power to cover up even the most heinous crimes. This is not "reform" because nothing was, well, reformed.

As punishment, though, it is a big old meteor from space. Sixty million bucks is a considerable fine. (The essential worth of it, of course, will be judged by where the money actually goes.) [...]

It's chicken feed compared to the civil judgments that are coming down the track.
Agree with every word.