One of these is far more accurate than the other.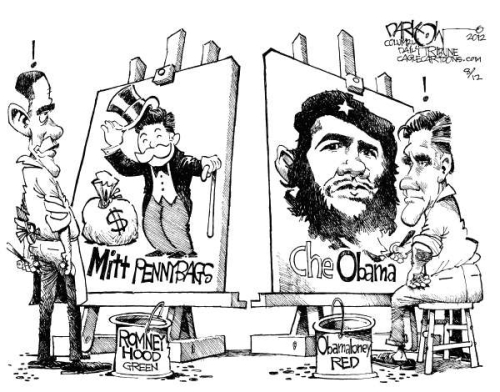 Artist – John Darkow
In other news, Jon Huntsman Sr. joined the chorus today calling on Mitt Romney to release his tax returns.
Huntsman was Mitt's 2008 campaign finance chair. Is he Harry Reid's deep-throat source who claims Romney paid no income taxes for 10 years?
I'm still laughing at Che Obama.