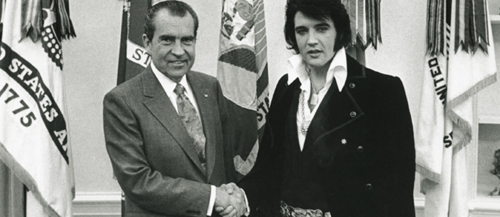 Join the After Party. Only $6 per month!
If you're already a member, go on in.
This week: Fat Stoned Elvis Was Strung Out; The Elvis 'Hamburger James' Story; Kelsey Grammer Is A Whiny Diaper Baby; Hugh Laurie and House; Our Fall Movie Preview; Liam Neeson; The Hobbit; Daniel Day-Lewis; The Bourne Legacy; Restaurant Impossible and Gordon Ramsay; The Creepy Singing Robot; Kids Crying Over the Ending of 'The Odd Life of Timothy Green'; and much more.