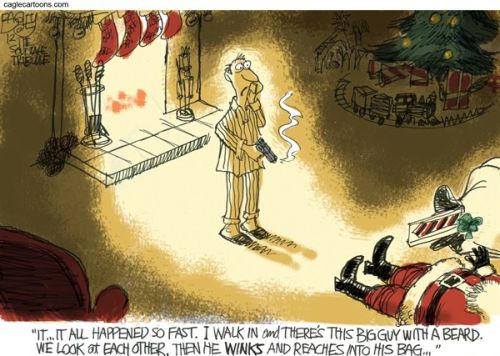 Artist – Pat Bagley
The names of all 26 people killed in yesterday's massacre were released today, along with other details.
All six adults killed at the school were women. Of the 20 children who were shot to death, eight were boys and 12 were girls. All the children were ages 6 or 7.
A motive has not been established.