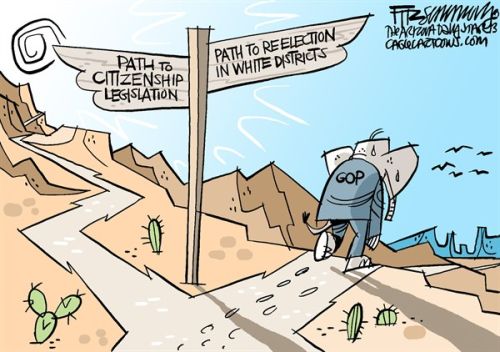 Artist – David Fitzsimmons
In other news, this is indescribably juvenile and silly.
PHOENIX (AP) — The self-proclaimed "America's Toughest Sheriff" is joining forces this weekend with action movie star Steven Seagal to train volunteer armed posse members to defend Phoenix-area schools against gunmen. [...]

Seagal, best known for his roles in movies such as "Above the Law" and "Under Siege," will lead training on hand-to-hand defense tactics, among other techniques, drawing from his expertise in martial arts, according to a sheriff's office news release. [...]

Arizona Democratic House Minority Leader Chad Campbell called the plan to use Seagal as an instructor "ludicrous."

"Steve Seagal is an actor. That's it. Why don't we also have Clint Eastwood and Chuck Norris and Bruce Willis come out and train them too while we're at it," Campbell said.
The only way to stop a bad guy with a gun is a fake good guy with his fist!
Arizona to hire cast of The Expendables to protect public schools.

— Tim Murphy (@timothypmurphy) February 9, 2013